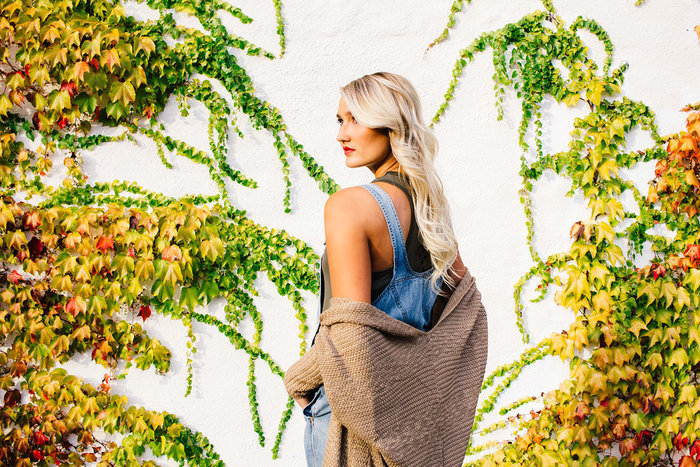 October 2016
After such an amazing experience working on my #BossLady feature with Elizabeth Marie Makeup and Erika.M.Hair of the Streets Of Gold Team and Molly Joy Photography, I was SO excited to shoot our Fall Lookbook with them the following week! Elizabeth and Erika (now sister-in-laws!) work so well in tandem as a mobile glam squad, and are incredibly kind, generous, and just wonderful to be around. Elizabeth applies airbrush make-up that stands out perfectly in photos, and Erika is a magician when it comes to creating gorgeous braids and curls in minutes.
I was equally impressed with the talents of Molly, who specializes in fashion photography right here in Bellingham. Molly works so efficiently and professionally: she sees the shot, sets you up perfectly with just a few queues, snaps only a couple of times, and is able to come up with the an amazing image as a result. She knows what's going to look good before she even starts!
Our models, Bri Macri and Tressa Angle, were stunning and professional. I was super impressed that we were able to shoot six different looks in just two hours! While one was in front of the camera, the other would be dashing back to Fringe to change looks. We ran around Downtown Bellingham scouting the perfect overgrown, textured, urban backdrops and chasing the golden hour light. Bri and Tressa were really fun to work with, and represented Fringe so well! 
I want to send out a huge thank you to Elizabeth at Streets Of Gold for bringing this whole production together. She initially reached out to feature me as a #BossLady on her blog, but we wound up getting so excited that we turned it into two shoots, and she ended up bringing together models, a photographer, and basically making the whole thing happen. I am so pleased with how it turned out, and feel incredibly grateful to have worked with this crew of talented women!
Apparel & Accessories: Fringe Boutique
Models: Bri Macri & Tressa Angle
Styling: Rhiannon Troutman
Hair: Erika.M.Hair
Make-Up: Elizabeth Marie Makeup
Photography: Molly Joy Photography
Special thanks goes out to the Streets Of Gold Team!